Executive Team
From our employees to our clients, SUNZ connects us all with a universe of powerful possibilities. Our company is led by an experienced and positively charged executive team, dedicated to maintaining our core values and meeting your needs to their fullest potential.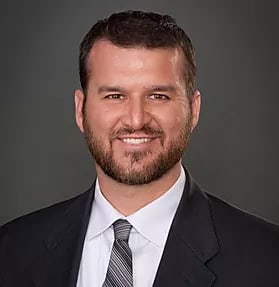 Board of Directors
Steven F. Herrig
Peter Arling
David Harting
Marty Rauch
Michael Welbes
Therese A. Stevens
Glen J. Distefano
Jim Boyd
Steven F. Herrig
Herrig serves as the Chief Executive Officer and Chairman of the Board of SUNZ. He is responsible for the vision and overall performance of SUNZ. Herrig formulates policies and executes the company's short- and long-term strategy. In 2004 and 2006, he was nominated as Entrepreneur of the year by the Gulf Coast Business Review for the Sarasota/Bradenton area. In 2007, Mr. Herrig was named Entrepreneur of the Year by Gulf Coast Business Review. He also holds active 220 and 218 licenses.
Peter Arling
Arling joined O'Connor & Thomas, P.C., based in Dubuque, Iowa, in 2003, and currently serves as an attorney, shareholder, director, and corporate secretary for O'Connor & Thomas, P.C. While Arling maintains a general practice, he focuses much of his effort on business litigation and business transactions, consumer and commercial debt collection, and real estate related matters.
David Harting
Harting is currently a consultant providing services to SUNZ Insurance Agency, LLC. He brings to our board 43 years of combined experience in accounting, financial services, life and health insurance sales and agency management.
Michael Welbes
Welbes has more than 15 years of tax, accounting, business valuation and management advisory experience in a variety of industries. He has been with Honkamp Krueger & Co., P.C. since 1999. Welbes holds Certified Public Accountant (CPA) and Accredited in Business Valuation (ABV) designations. Welbes is a member of the American Institute of Certified Public Accountants (AICPA) and the Iowa Society of Certified Public Accountants (ISCPA).
Marty Rauch
Rauch is owner and general partner of Village Woods Estates, Zion Park and Bramar Housing of Kansas, a full-scale developer and manager of affordable housing communities in the Kansas City Metroplex. Most recently, as Principal Managing Member of Pandanus Consulting Group, Rauch directs a commercial real estate consulting firm which provides due diligence and environmental engineering services to mortgage banking lenders and commercial institutional investors nationwide.
Therese A. Stevens
Stevens served as President of SUNZ Insurance from appointed President of SUNZ for the last four years. In addition, she has been a member of the SUNZ Board of Directors since 2017. As former President, Stevens was in charge of managing day-to-day operations. As President, she was also responsible for developing strategic partnerships that will ensure the company's continued growth. An insurance executive with over 25 years of leadership experience in the workers' compensation industry, Stevens most recently completed a five-year tenure as President and CEO of Normandy Insurance Company. She has an active 220 license and has been a featured writer and speaker at industry events.
Glen J. Distefano
Distefano has been involved in the Professional Employer Organization (PEO) and Staffing Industries since the late 1980s. Distefano joined SUNZ Insurance Company at its inception in 2005 as Chief Information Officer and in 2017, he took the role of Chief Technology Officer of SUNZ Holdings, LLC for the company overseeing technology, data, and information security for all affiliated entries. Distefano is active in NAPEO and FAPEO and is also a Licensed General Lines Property and Casualty Insurance Agent.
Jim Boyd
Mr. Boyd has been an insurance executive since the 1980s, and currently serves as the principal and Chief Executive Officer of Boyd Insurance & Investment Services, Inc., which has provided insurance solutions to Manatee and Sarasota county businesses and individuals for more than 45 years.
From 2010 through 2018, Mr. Boyd was a member of the Florida House of Representatives, representing the 68th district (2010-2012) and 71st district (2012-2018). He attended Manatee Community College, where he graduated in 1976 with an Associate's degree, and then Florida State University, where he graduated with a Bachelor's degree in 1978. He served on the Palmetto City Council from 1989 to 1993, during which time he also served as Vice-Mayor and Mayor.